It's been a long time since I tested myself really pushed my limits to see what I was capable of- for most of the past year… ummm, year and a half, let's be real, I've been simply trying to survive, and there was no room for pushing myself beyond that.
My last powerlifting meet was in December of 2016, and it was at that meet that I last maxed out on any of my big three competition lifts. In fact, for most of the time since then, I haven't even been programmed to perform them at all. I spent only about 5 weeks, towards the end of summer following the premature end of my bodybuilding season, doing low bar squats, sumo deadlifts, or barbell bench press. The rest of 2017 I had spent perfecting my high bar squat and doing non-competition variations of the other two lifts. I had made this decision immediately following that last meet of 2016, where I successfully earned my elite total in the 56kg weight class, going into my first season as a professional bodybuilder- I would suspend my regular powerlifting-style training in favor of a new approach, a strictly hypertrophy training program.
I undertook this understanding that there was some risk of losing strength in the process- or at least losing some of the skill involved in moving max loads. Taking time away from my beloved powerlifting, though, was hard. I missed it almost immediately- I missed feeling strong, and regularly proving to myself that I was. I stuck it out though, for six months. I imagined that when I ended my bodybuilding season, I would jump straight back to powerlifting as I always have, but I lacked the focus to adhere to a program. My anxiety was still in full swing as  I ended my season two shows earlier than I had planned. I was so frustrated with myself- why couldn't I just be a better athlete? I wrestled with this lack of focus and flagrant inability to stick to a program all the way to spring break. And then something snapped. Suddenly, I needed to test myself. After months of surviving, I needed to see what I could do beyond that. And so I set out to do just that.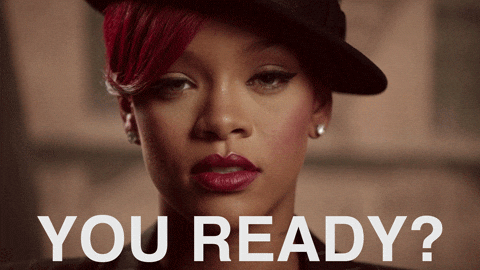 Over the course of three days, I organized a series of test for myself. On the first and second day, I would test my big three lifts- yeah, the ones I hadn't done in, like, a year. So I made sure my lifting belt was on the right notch (having gained a bit of weight since I last wore it following my July show), and I laced up my Metcons, and I got to it. I prepared myself, mentally, to take a bit of an ego hit. I couldn't expect to hit the number I used to hit- squat, bench, and deadlift are pretty technical skills, and I should expect to be rusty at best. Having not programed a strength block in over a year, why should I be surprised if I simply wasn't as strong as I once was, when I had trained up to a test?
I weighed myself, for comparison. I weighed 18 pounds more than I did on the day of my last meet, the day where I last maxed out all three lifts. But I wasn't mad about that number at all- I was at peace with my body, and with the scale. I finally, after years of dieting, felt like recovery was happening. While it felt like I spent 2017 fucking around, eating like a jackass, what was really happening was a process of healing.
On the first day, I tested my squat. Loading up that bar, the feeling was indescribable. A mix of anxiety and excitement, fear and electric energy.
205… 225… perfect. Perfect.
245… easy.
255… smooth.
Dare I continue? I did.
265… felt like nothing. Not nothing. It felt incredible. It felt like POWER. It felt like a challenge I needed. But I had more.
At the encouragement of a friend on Instagram, charring me on in the DMs, I loaded up 275- a weight that I had hit one time, by surprise, after a very successful peaking cycle, in a meet. December 2016. One time, and never again.
And then I just did it.
This body is amazing. I sat down in the squat rack and I cried, tears of relief and joy and disbelief. I was so thankful to my body in that moment. I had intended to test my bench as well, but I was so overcome with emotion after my squats that I decided to go home and bask in the feelings.
The next day, I repeated the process. I went to the gym, now freshly fueled by the previous day's success, and I started with bench press. Without a spotter, I was happy enough to finish with a top single at 140- 3 pounds shy of my previous max. I had taken so long to get worked up to that single, though, that the gym was closing and I had to pack my things up to move to a different gym to test my deadlifts. I went to my favorite deadlifting gym- where I can deadlift outside. On the drive over, I put myself into my deadlifting brain space. Where some psych themselves up- elevate their excitement level, get angry, listen to loud music, I do the opposite. I got calm. I breathed deeply, and through my entire body, through each muscle.  And once again, I matched my all time max, working up from 305, to 315, to a 325 pound deadlift.
I started to consider the fact that I might be superhuman. But I wasn't done yet.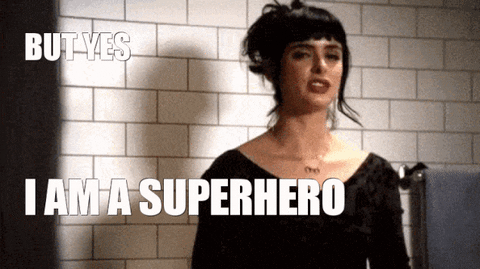 While I rested my tired, sore body, and tried to recover from the shock of moving so much weight over the preceding 24 hours, I made a decision. I was going to climb a fucking mountain. A big one. I had started hiking in 2016, and the plan was to hike the biggest mountain in the San Diego area right before Christmas with a friend, but California wildfires and high winds had spoiled it. Then I went to Europe for a few weeks and I came home with the zombie flu, sick for another seven weeks after getting home. I had been training hard to get ready for that mountain- El Cajon Mountain– and it just never happened, but I was no longer ok with that.
I woke up a little sore, as you might have guessed. I second guessed my decision, but quickly put my doubts out of my head.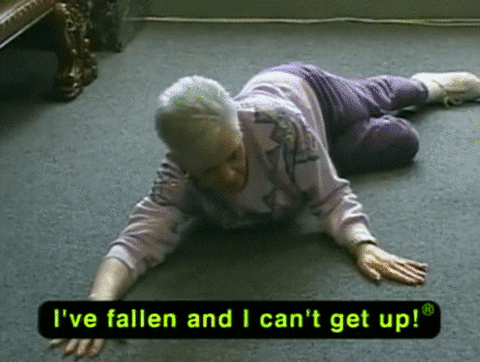 On the drive to the trailhead, alone with my backpack full of beverages, I went over the numbers in my head:
11.5 miles round trip
3500 feet of elevation gain- with some of it being in the descent (yes, you read that right. Even the down on this mountain isn't down, it's also up.)
I don't think I've ever hiked more than a 2000 foot gain, and was pretty sure I had maxed out at 10 miles. But whatever.
I made a deal with myself: 2.5 hours to the top.
Ok so it was less of a deal and more of a goal. But it was one I NEEDED.
If you followed my snapchat story, I thought for sure I was dying at least nine times on that hike. Some of the inclines were so incredibly steep that I was using my hands and feet to pull myself forward, and those sections were way, way too lengthy. Honest to god I was talking to myself, out loud, trying to rationalize who would ever build a mountain like that. I'm not even religious and I was having conversations with a higher power about the impracticality of making a hill so goddamn hard to walk up. As if it was a fucking joke, the parks service had posted all these mile markers to let you know how far you were to the peak, except rather than being just a nice little bit of info, they also put a picture of the mountain, and a tiny little hiker placed where you were at each marker. After each section of trail that you were positive had to have been the most difficult, you could see that, no, in fact, that was just the beginning, and it would get at least twice as steep for the next bit, and be twice as long, and then the bit after that would be a sheer cliff face that would require you to walk straight up to the sky vertically for another four miles.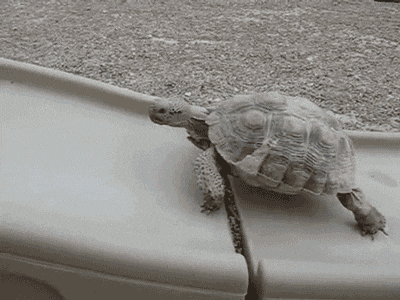 About three miles in, my legs started to go numb- good planning on maxing out on squats and deads in the days prior. Four and a half miles up, my right foot was in incredible pain, my hiking shoes having worn completely through the cushion after many miles of rough trails in the months prior.
My Garmin buzzed on my wrist to let me know that I had begun my fifth mile, and I started to feel panicky. This was it. The last mile. My pace at this point was slow. This mountain had taken my up, then back down, then up more, steeper, then down, then another up, up up, and here I was, still going up. I typically hike at a pace of about 20 to 22 miles per hour, but this one had me clocking miles in at 23, 27, and 30 minutes.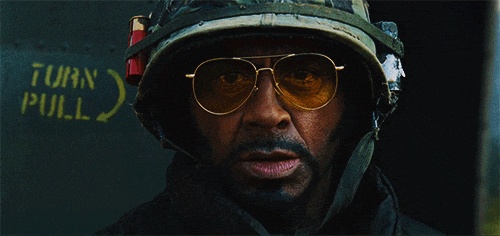 Every time I would come to a point where I thought for sure, this is the peak, the trail would curve and there would be another, higher one in front of me. After the third time, I glanced down at my watch. At this point, things started to get pretty dramatic. While I had been urging myself forward, giving myself little pep talks throughout, now I saw that I was at mile 5.78. Tears welling up in my eyes, I saw also that I was at 2 hours and 20 minutes. I had only ten minutes to make it to the peak or, honest to god, it felt like my life was going to be over.
At this point, the hike had become more of a scramble, requiring both hands to pull myself up. Every twenty seconds or so, I was pleading to myself, in a loud whisper- all I could muster- please, please. Honestly it was pathetic, but in the moment I just needed to make it to that peak. I hadn't realized just how important it was to me until that point.
I've always operated on the idea that I simply don't make things optional- I set a goal, and then I meet it. I know I know that that's the sort of stupid bullshit social media toughness I don't normally subscribe to, but in my head, it's always worked. Want a pro card? Don't make it optional. Want that 300 pound deadlift? Don't make it optional. Do the work, reap the rewards. Set realistic but challenging goals, and maintain focus on the training to attain them. I simply can't rationalize not meeting a goal that I've set simply because I didn't do the things necessary for it, and this was no different.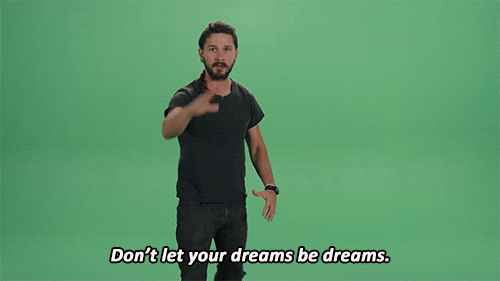 And at 2 hours, 27 minutes, and 14 seconds, I laid my hand on the El Cajon Mountain peak sign and I burst into tears.
I'd like to say the way down was nice and easy, but it was also very difficult, with over 700 feet of elevation gain, and an exhausted, overwhelmed body in the midday sun. I took it slow, though. I stopped and sat down several times. I teared up more than once. But I had proven my point to myself. I had tested and proven my abilities in so many ways over those three days. When I got home, finally, exhausted, I responded to a Facebook message that I had been holding off on for a while.
"Ok I did the math and planned the entire training cycle and I'm in. I won't set any PRs and I'll be competing a class up from where I have before but I'm excited to have something to focus on."
A friend had invited me to compete in a powerlifting meet with some others, and wanted me to join. The next day, I started training for it. So now I'm 4 weeks out, just starting my peaking protocol. On June 2, at the USPA Drug Tested Metroflex Classic, I might not set any PRs, and I might not even make the weight class I anticipated- I'd be a solid lifter in the 132s and a mediocre one in the 148s, but life has been weird and dieting, meh, it hasn't been really a priority. So we will see. Whatever happens, I'm happy to have a goal in mind, and to have pushed myself to my physical limits once again.
In the aftermath of these three days, as I hobbled around like a broken old man, sore, I felt more alive and purposeful than I had in a long time.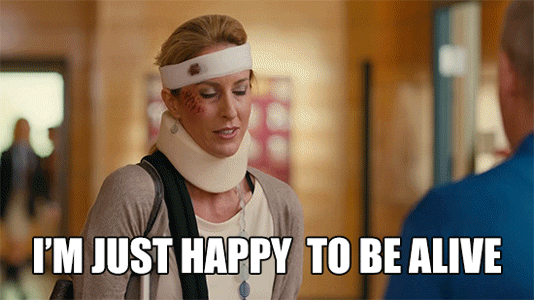 But to build on this feeling, I've also decided to participate in a deadlift-only fundraising event put on by Women's Strength Coalition for LGBTQ+ Pride month called Pull for Pride. I'll be aiming to raise $1 for every pound I lift on June 16, with the proceeds being donated to a San Diego organization called The Sunburst Youth Housing Program, a youth supportive housing project that provides affordable, supportive housing for youth between 18-24 years of age, with a special focus on LGBTQ and HIV+ youth who were living in the streets or in public spaces after having been ejected from their homes because of their sexual orientation. I hope to raise at least $950 to go towards helping these young people in my city- and I absolutely know I am strong enough to move the weight to do so.
I'm not sure what my limits are, but I'm ready to start pushing them again. If there's one thing I've learned over rate last two years- from earning my pro card and my elite total in the same season, to managing a yearlong anxiety attack while trying to compete, to growing and recovering from several consecutive years of dieting, it's that I'm nowhere near my limits, no matter how many times it feels like I'm coming close to my breaking point, close to the edge of what I can do, I always look back and see how far I've come from that point, and how far away from the limit I really was.
SaveSave