Edit: Clarifying the roles of White Knight and Mem after some confusion. 
First of all, if you're one of the lovely people who chose to get butthurt about my use of the word "mansplain," or thought you should lecture me about "not all men," when I last talked about women being harassed on the internet, you should step away from your screen right now. This post isn't for you, and I don't honestly care to entertain your patriarchal, asinine opinions. Don't come at me with "but you married a man!" as an argument because that doesn't work here.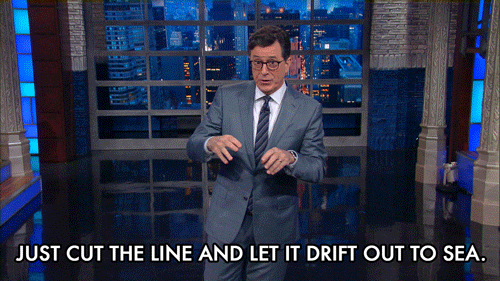 They gone?
Ok good. Now, with proper warning, if anything I'm about to say offends your delicate sensibilities, after a proper warning and the opportunity to examine your values and the places from which they stem, that's on you.
Let me tell you a story about the Most Entitled Man, and his role in my life as of recent. We will call him MEM for short.
Y'all know that in December and January, your Instagram feeds are cluttered with essentially a series of reposts of people doing their top 9 of 20whatever, where a website makes a cute little collage of your most liked posts of the past 12 months. I'm not immune to this level of narcissism, so you know I went and did that goddamn thing. Sure enough, a nice little college popped up. I was surprised that so few of them were stage shots or even flexies, seeing as I spent a majority of 2017 on contest prep, and competing in my first season as a professional bodybuilder. Extra refreshing was that in my top 9, several of the posts with the most likes were ones that were attached to MESSAGES, with one of the most liked being my post about birth control and the current White House administration, on the say that I went and got my IUD switched out a bit early just in case. My top 9 posts MEANT something this year.
Mostly.
Some of them were blatantly look-at-me photos from photo shoots and whatnot. C'mon. I looked pretty dang good this year, and I'm not trying to let that slip by without documentation.
Anyhow. In that top 9 was one particular photo that caused some of the people who saw that little tiny thumbnail in my top 9 to scroll back SIX MONTHS through my post history to go find the original. Umm, is that creepy? Because I sort of feel like it is. Honestly. But whatever, that's the thing about social media. I posted it, you can see it. It's fine.
But ONE of those scroller-backers came up on a comment I had made on the original, months before. A man had left a bunch of kissy faces and flames emojis and a comment of questionable taste that just rubbed me the wrong way (because that's what turns a girl on, amirite?) and I sort of… called him out on it. A quick click into his profile showed me that he valued God, his daughter, and his wife, and here he was making gross comments on my photo? Umm, no. He must've agreed with me, because he never responded.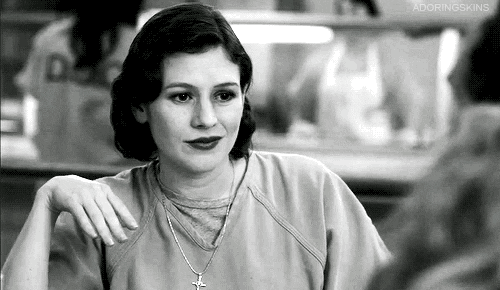 But soon- and by soon I mean several months later- we have a White Knight. He believes that I should just shut up and accept that this is how men talk to women they find attractive.
Ok White Knight.
Months after this initial interaction, White Knight encounters my reply to Original Creep and takes it upon himself to speak up for his Brother in Creephood, stoically defending a man's right to creep. Why shouldn't he be able to comment whatever he wants, and what did I expect when I posted "a pic like this?"
Oh. Sorry dude. I didn't realize I had been asking for it.
So here's what's great about this photo: in it, I am wearing literally an outfit that I have worn to school before, to teach. I have a pair of jeans, and a white button up shirt on. The only difference is, my shirt is open and I am wearing a bikini top underneath. I was also cold as fuck because I was standing in the freaking ocean and it was incredibly windy and cold that evening. Fun fact: the Pacific Ocean is really, really cold in San Diego. ALL THE TIME. Anyhow, I was wearing more than a bathing suit- literally all of my clothes, but holy cats, you could see my abs. THIS apparently, is the amount of clothing you must be (or not be? I don't know, I'm still confused) wearing in order to expect harassment.
WK had me pretty fired up with that little bit. I fired back, didn't say anything too wild, just told him he was wrong and that was gross, but WK wasn't about to let it die. He accused me of belittling and mocking himself and Original Creep, then told me that this sort of behavior (from myself) was unprofessional. That I should be able to take it, especially as a bodybuilder who "hadn't yet made it." That apparently, creeps are part of my sport- because every person with eyes is apparently a bodybuilding judge, and therefore can make judgements on my body as such.
Which is… interesting. I don't remember signing that contract when I earned my pro card. I must've missed the line where it said I was to allow any and all commentary on my body from every person regardless of their qualifications or intent.
This exchange went on for a few back-and-forths, ultimately ending in myself giving an impassioned "men are trash" rant and blocking WK, as well as the friend that he tagged in when my thick-headed female brain simply didn't seem to be understanding.
So here's where we meet the Most Entitled Man.
Everybody say hi to Mem.
Mem is the White Knight's white knight.
Mem dared me to accuse anyone of sexism (I think he doesn't know how sexism works, so I asked him to please tell me the story of the last time he was oppressed and objectified by a woman), and was kind enough to alert me to the idea that when people said things I did' like on social media, I could simply block them and move on- ironic, right? Anyhow, I did just that. I just ran out of time and energy to dedicate to educating men.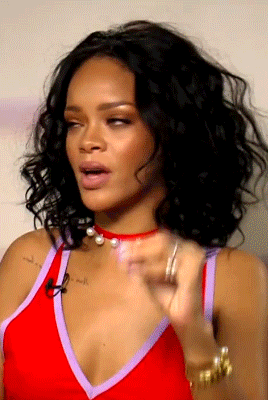 Fast forward about a week or two. I get back to work after my lovely winter break, not having spent a single additional second worrying about Mem and his friend, when my principal walks into my classroom and asks to set up a meeting with me regarding an email she received over the break. She indicated that I might bring my union rep to the discussion.
This motherfucker EMAILED MY BOSS. This man felt so entitled to be able to say whatever he wanted, and that ALL men should have the right to say gross, sexually suggestive, unwanted comments towards a strange woman on the internet, that he searched my name (which it not listed on my Instagram profile, by the way), found out which district I teach in, then which school, and emailed my boss.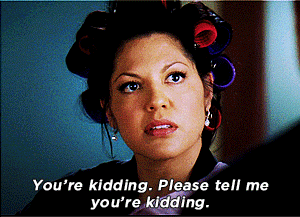 He was kind enough to attach a tiny snippet of a screenshot, of course, of what it was I said that had him just so hot and bothered, but none of the preceding disgusting, sexist, entitled rhetoric. He "respectfully requested" that she advise me to "conduct myself in a more professional manner in the future."
In a somewhat, somewhat but not really actually comical move, he also apparently relayed this exchange to a friend and asked him to send an email as well, but the email was pretty comical, in that it 1. got my name wrong, and instead accused my principal of acting inappropriately on social media 2. said it all went down on Twitter, and 3. claimed to be a parent of one of my students after all of this. Good try, Mem, good try.
Imagine feeling so entitled to do and say as you please, regardless of how hurtful to another person, that you literally tried to ruin their career- the thing to which they have dedicated year of education and practice to, literally their livelihood- over it. He went so far as to concern troll about how my behavior not only reflects on myself and my school, but my husband's job, as well.
That's next level entitlement, Most Entitled Man.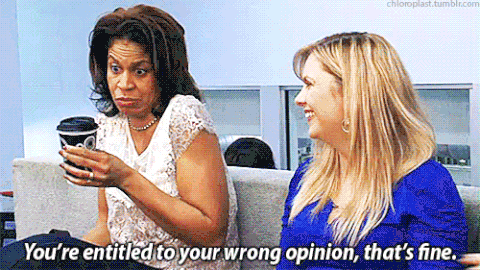 He went so far as to suggest that I was unfit to teach my students, what with a mentality as I seem to have. How would my male students feel if they only knew?
I'll tell you how: they'd feel exactly the same as they do right now in my class. They'd feel like, yeah, we've talked about this. We know Ms. P is not to be trifled with, and neither is Any. Other. Woman. We've talked about privilege. We've talked about the objectification of women in our society. We've talked about patriarchal systems in which men are inherently the oppressors, yes, even if you've never physically assaulted someone, yes, even if the joke was funny. We've talked about #metoo, and #timesup, and how those movements have impacted America as a whole, and our own communities and families as well. We've discussed the actions of our President, and the reactions (or lack of reactions) among Americans. Yeah, we've talked about that. The young people in my classes are well aware.
Honestly, I think the questions is, how would my female students feel-
Supported?
Safe?
Empowered?
That would be just terrible, wouldn't it?
A fitness professional, a model, an athlete, a YouTuber, an influencer, or anyone else on your social media feed doesn't owe you jack shit buddy friend. They don't owe you booty pics or answered DMs or a minimum number of posts to entertain yourself with, or a free license to say whatever disgusting thing pops into your head, in exchange for a follow. Honestly, I'd rather have 60 followers who cared about who I am as a person than 600,ooo who thought my only purpose was to look pretty while they touch themselves. The fitness industry is rampant with sexism, with sexualization and fetishization, but we don't have to be complacent in that, and we shouldn't be. You can opt not to participate in it, you can call it out when you see it, you can stand up against it even when you don't see it, you can apologize for previous participation, you can choose to empower rather than exploit. It's not that hard to simply do better. It's not that hard to stop acting like you are the lord and master of everything and everyone on your feed.
Anyhow that's the story of the white Knight and Mem.
Don't be like Mem.
Don't be a jerk on social media.
Don't mess with women.
And definitely don't fucking DOX PEOPLE WHEN YOUR SENSITIVE FEELS GET HURT WHAT THE HELL IS WRONG WITH YOU.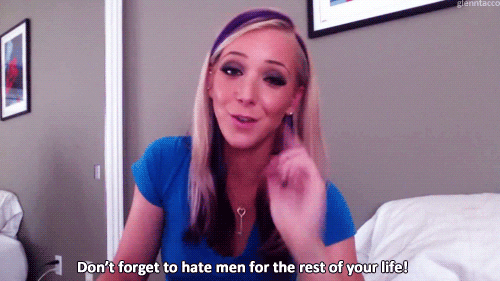 And Mem, if you're reading, you're welcome for not using your real name. I, too, have Google machines.
SaveSave
SaveSave
SaveSave
SaveSave
SaveSave
SaveSave
SaveSave
SaveSave
SaveSave